UNICEF Somalia in partnership with CLTS Foundation conducted a 5 days' Master training of trainers' workshop at Hargeisa, Somaliland
from the 25th to the 30th of October, 2014. Approximately 80 professionals from Somaliland, Puntland and the South Central region of Somalia participated in this workshop. These included officials and public health officers from the Ministry of Health, local and international NGOs and the UNICEF WASH teams working in these regions of Somalia.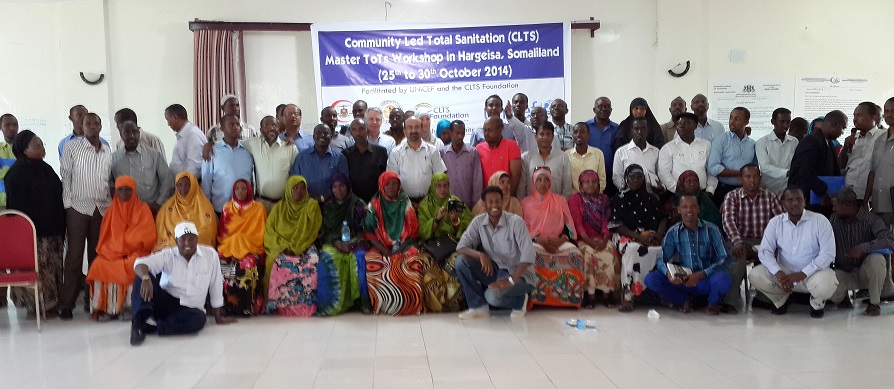 During the workshop, real-time triggering of 12 communities was conducted in 6 villages of Xhidinta, Cunacabad, Dhaboolaq, Habasweyn, Ijaara and Taysa in Hargeisa in Somaliland. The communities undertook a process of participatory self-analysis of their sanitation situation during the training and committed to make their villages open defecation free (ODF) by January 2015. The three regions together, with a total of 22000 villages, have an OD rate of around 80% with very high rates of diarrhea and under-five mortality.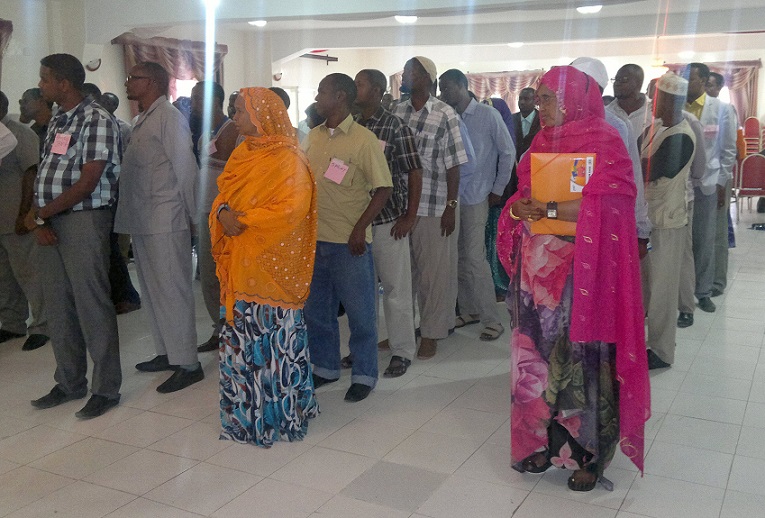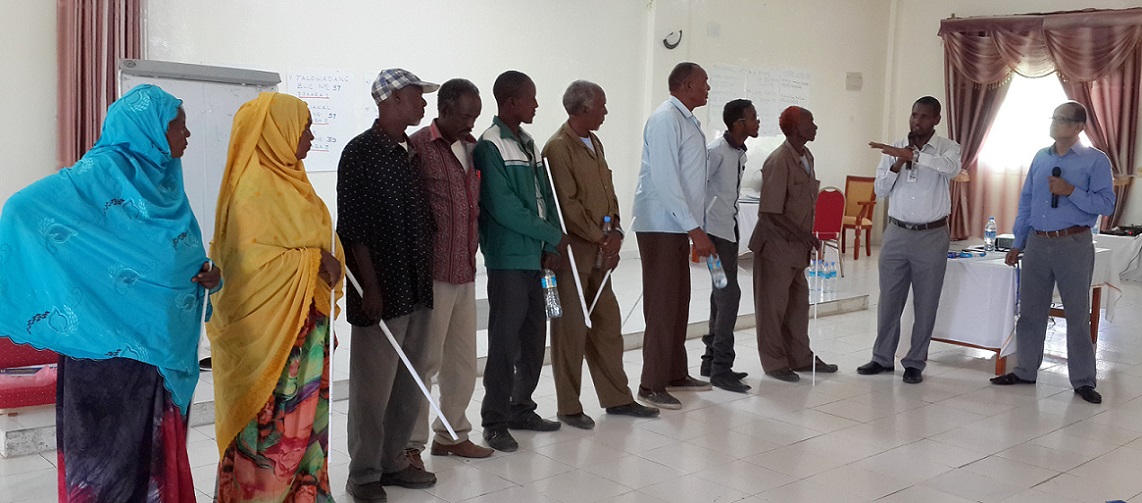 Dr. Osman Hussein Warsame, the Director General of the Ministry of Health of Somaliland, during his inaugural speech at the workshop drew attention to the seriousness of this situation and called for urgent and immediate national efforts to improve access to basic sanitation in rural areas. He reinforced the governmnet's resolve to work in coordination with UNICEF and other local and international partners in the country towards eradicating open defecation in the country.
The government's renewed commitment to the Community-led total sanitation (CLTS) approach and its appeal to all partners to align their sanitation programmes with the national CLTS strategy, has given the much needed impetus to scale up sanitation efforts uniformly in the country.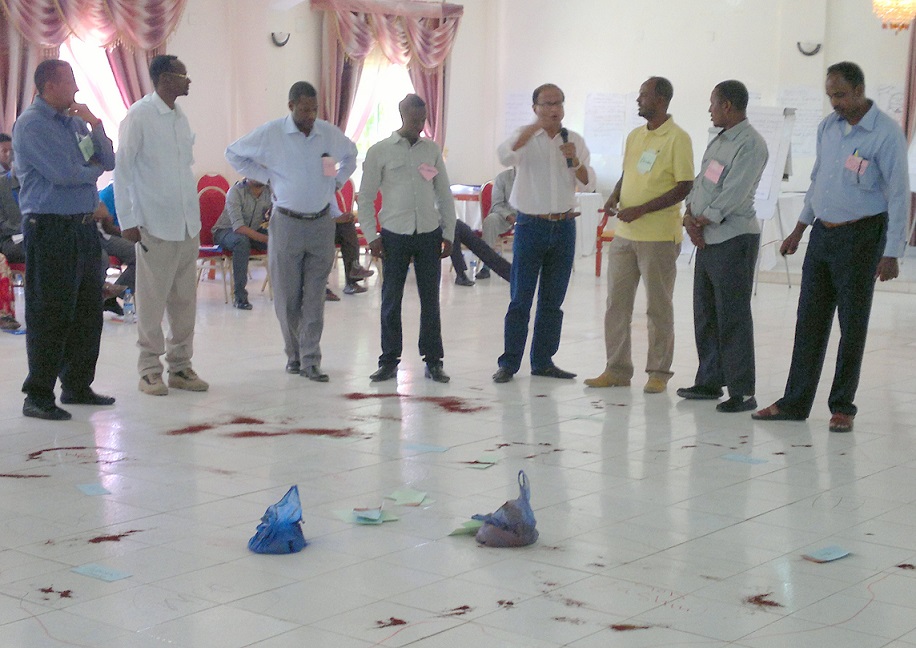 **News updated on 6th November,2014