The regional conference on community-led total sanitation (CLTS), 'From Communities to Open Defecation Free Nations: Fast tracking an ODF South East Asia' in Phnom Penh (15-17 November 2017), capital city of Cambodia ended with a renewed call to action to hasten the progress and speed up the momentum of access to sanitation in the entire South East Asian region.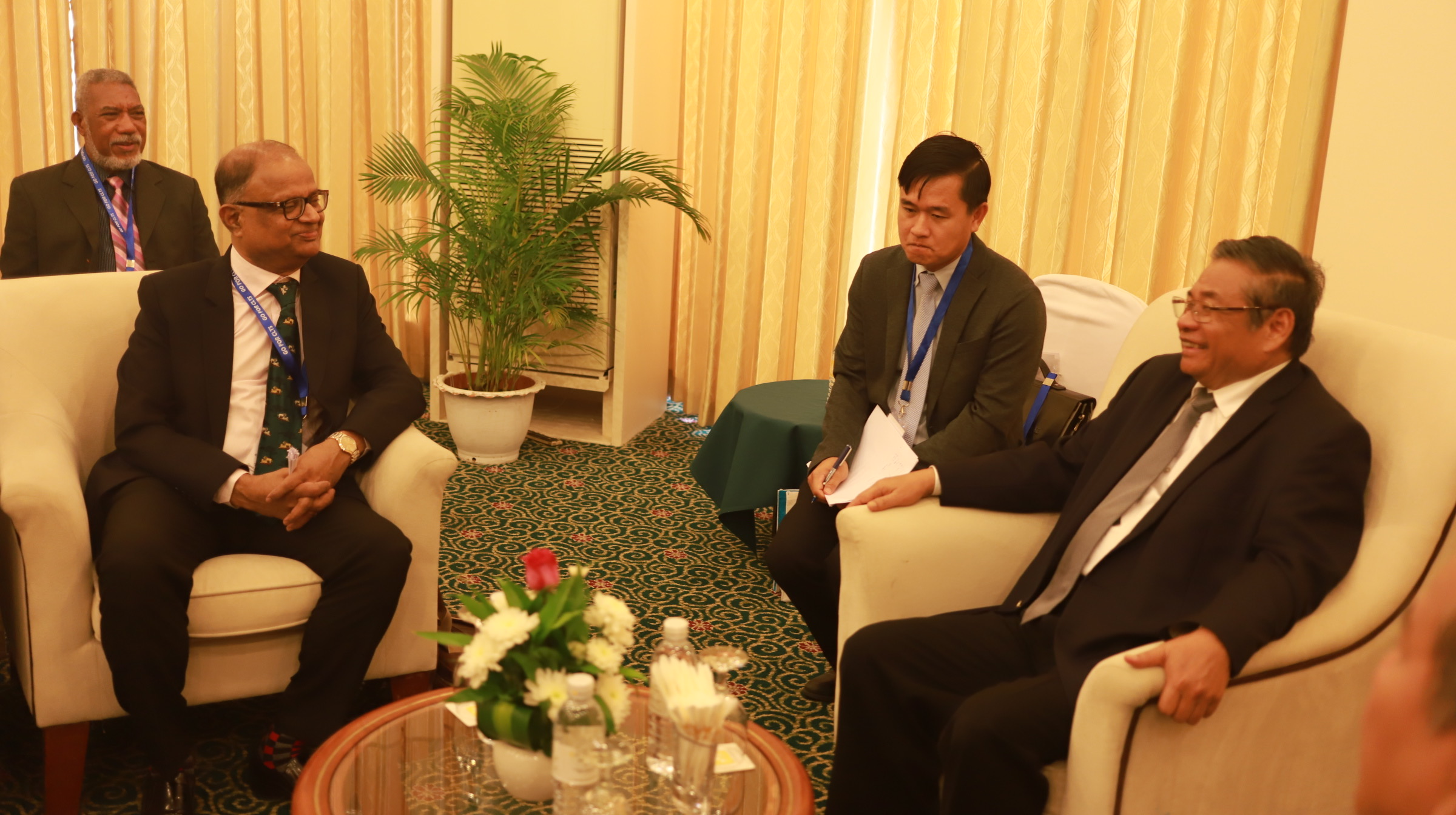 The conference was inaugurated by the Deputy Prime Minister of Cambodia, HE Dr. Yim Chhay Ly who reiterated the need to accelerate access to sanitation in Cambodia through CLTS approach. The Minister of Rural Development, HE Dr. Ouk Rabun committed to speed up the momentum of sanitation in Cambodia.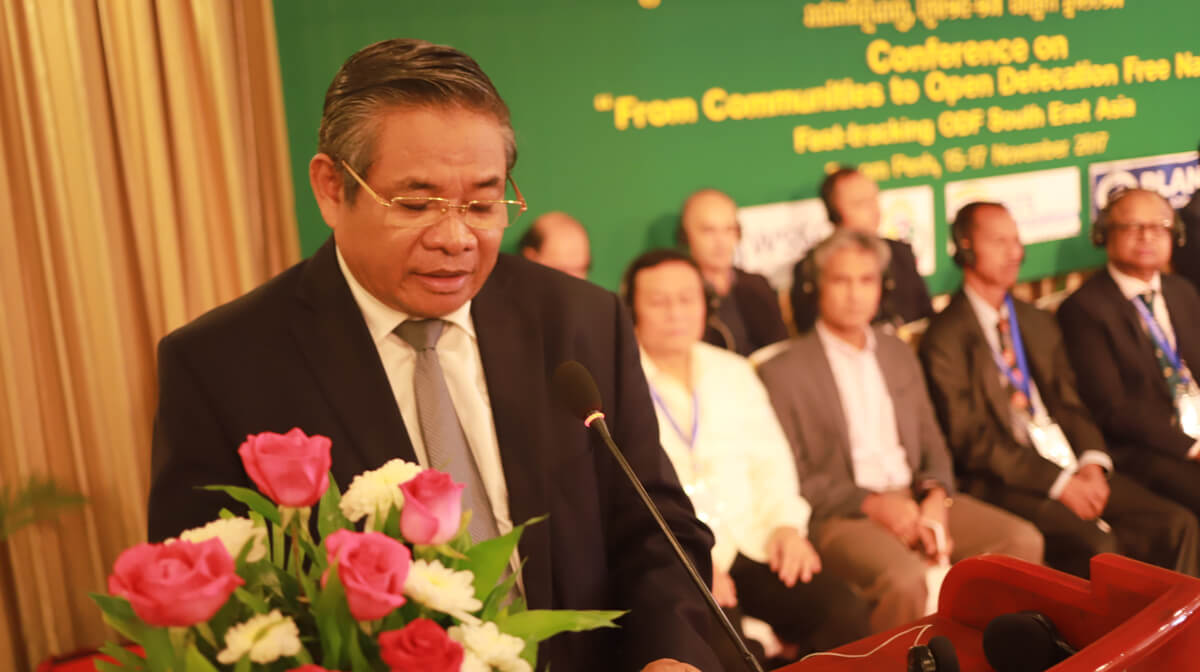 More than 100 WASH experts from Cambodia, Vietnam, Lao PDR, Myanmar, Indonesia, the Philippines, Timor Leste, India, Pakistan, Nepal deliberated on creating a pathway towards an ODF South East Asia in the 3-day conference. Senior representatives of the governments (Myanmar, Timor Leste, Indonesia, Philippines, India, Lao PDR), WASH experts from International development agencies like Plan International, SNV, WSSCC (Geneva), World Bank, UNICEF, Water Aid, World Vision, and several national NGOs from Cambodia and international media participated in the conference.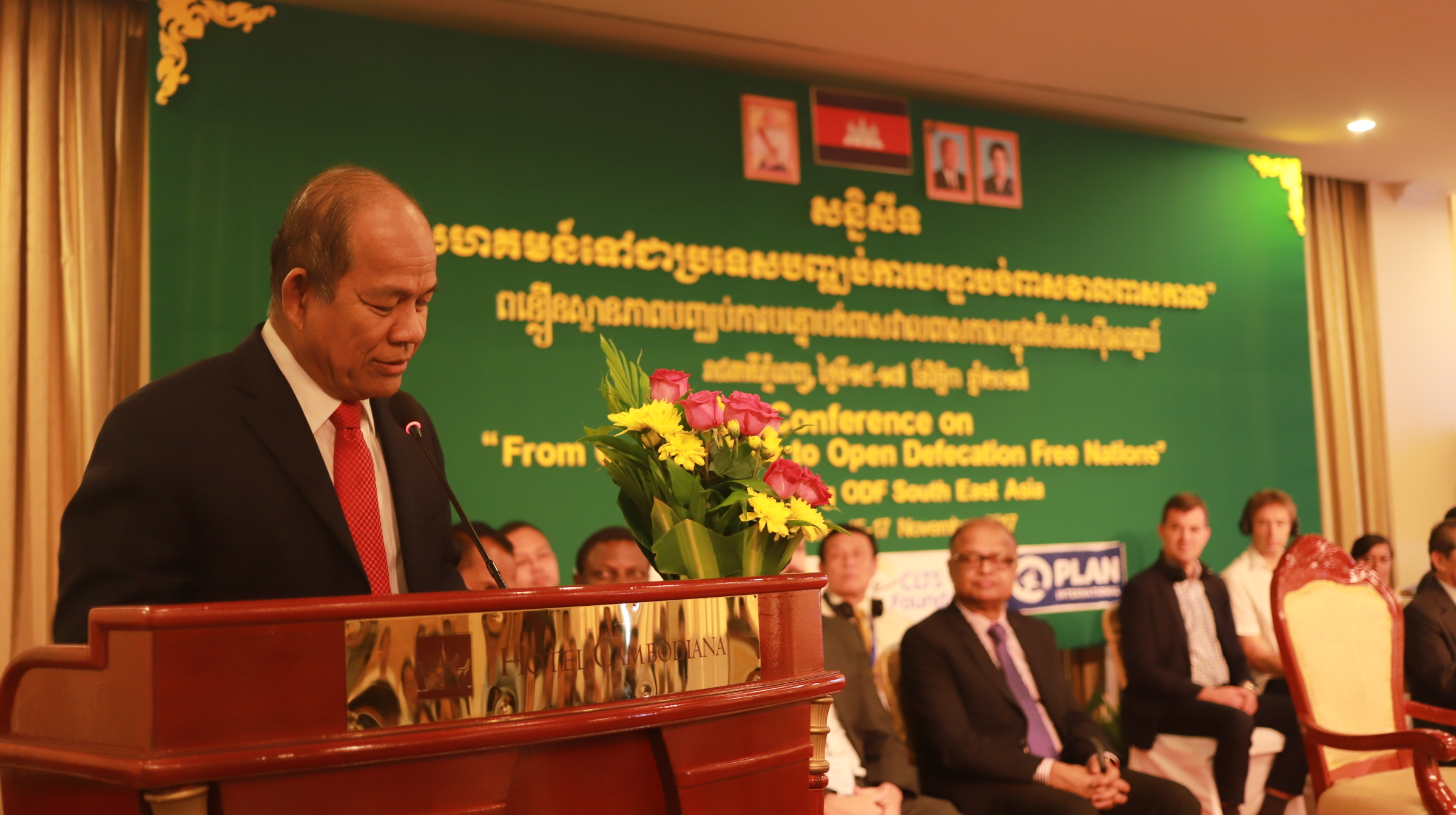 Mr. Chreay Pom, Director, Department of Rural Health Care, Ministry of Rural Development, Royal Government of Cambodia said: "CLTS has contributed significantly to improving our rural sanitation particularly reducing open defecation practice which is a major problem for our country.  However, accelerating progress to enable complete eradication of open defecation and sustaining our ODF achievements to date require more synergy with different initiatives.  I am therefore hopeful that this Conference will bring good outcomes that could support us in our continuing efforts to achieve our rural sanitation and hygiene vision."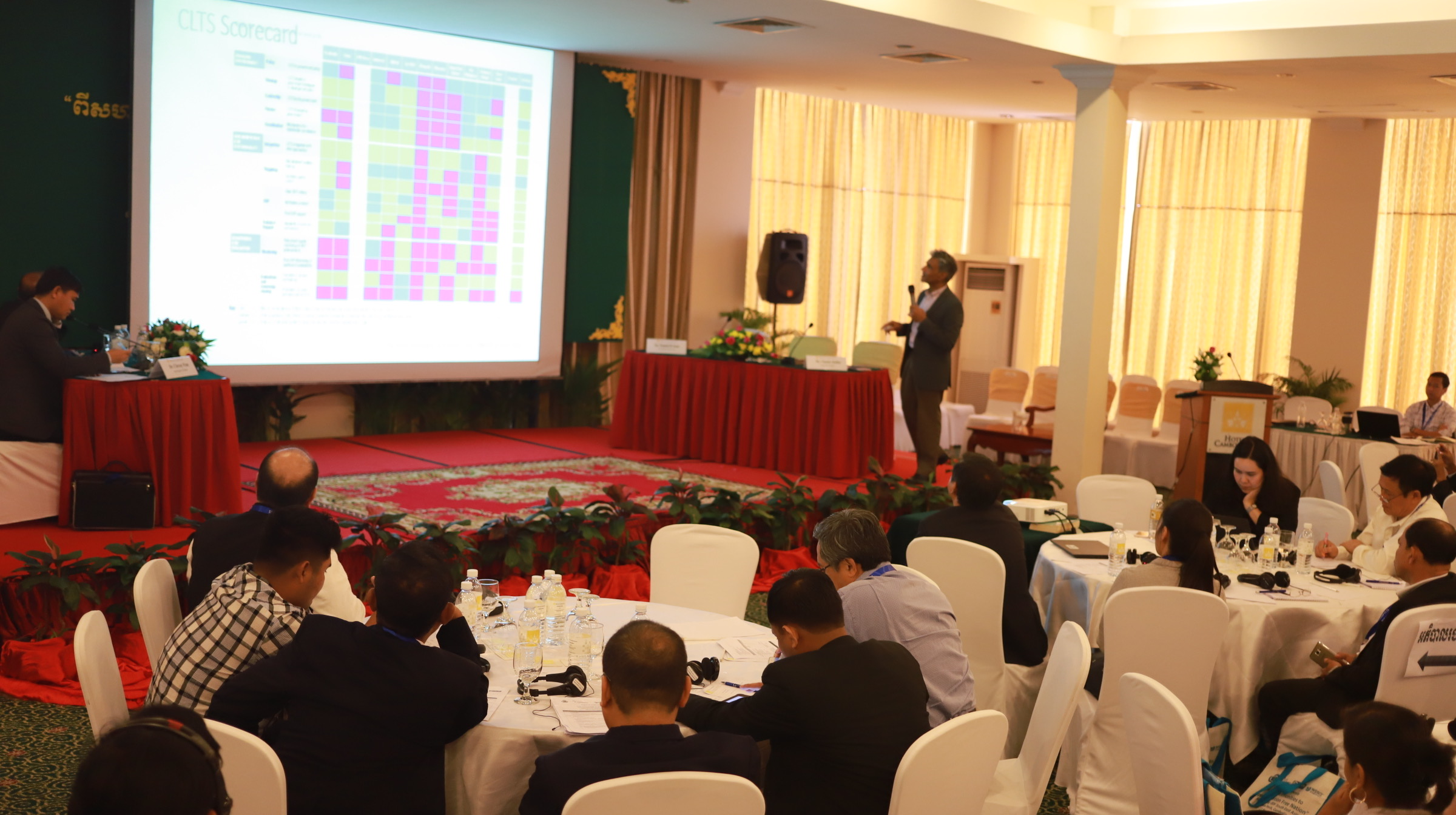 Dr. Kamal Kar, Chairman, CLTS Foundation in his key note speech said that countries which has made progress on sanitation during the MDGs had some of these key commonalities: "They were led by Ministry of Health that focused on health outcomes than toilet infrastructures or counting of toilets; they had a clear national sanitation strategy with a clear road map; most of these countries had a wide network of Natural Leaders and Community Consultants; they also witnessed the emergence of CLTS Champions at the highest leadership levels. Moreover, these countries were able to change the mindset of donor agencies and create an appropriate enabling environment that helped in converging the efforts of multiple actors towards realizing the national goal rather than disconnected and piecemeal success on CLTS."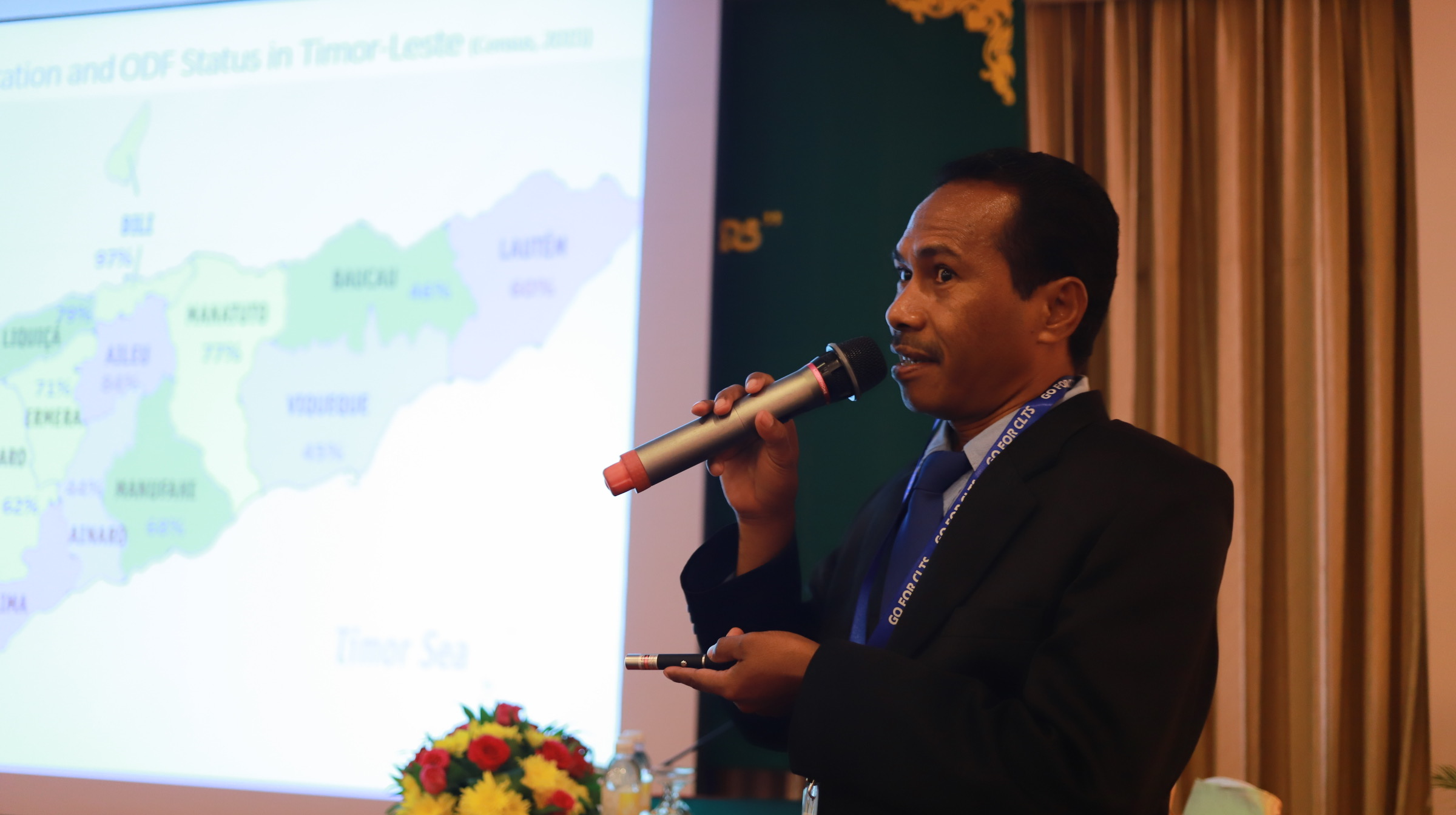 Some of the key sessions of the conference were 'Overview of sanitation in the entire South East Asia region', deliberations on the MDG experience of sanitation in the region, key challenges the countries face going forward towards achieving SDG and the critical building blocks for scaling-up in the region. One of the interesting sessions was the discussion on Post ODF Sustainability.
Dr Kar reiterated that: "As countries from the South East Asia region move towards the SDGs, they have to make a holistic approach to sanitation right from policy framework, in programming and implementation. Sanitation has to be everyone's business by involving diverse stakeholders. Sanitation outcomes have to be measured in terms of health outcomes, not by counting of toilets."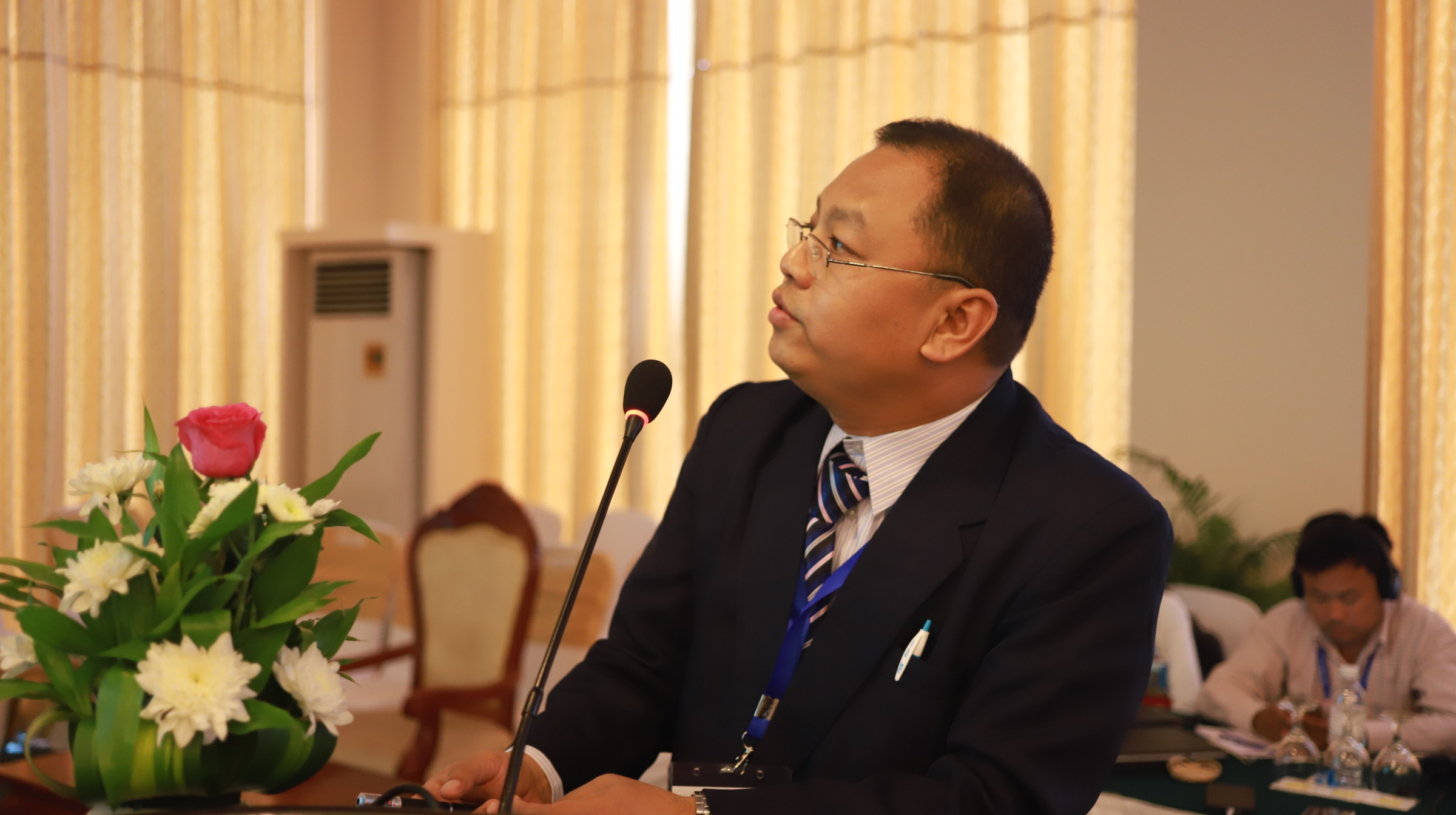 Deliberations from this conference will be applied to develop a roadmap and action plan for the South East Asia region towards achieving ODF nations in the coming years.
CLTS Foundation is committed to facilitate capacity building and provide strategic roadmap to all Governments and international development agencies of the South East Asia region in marching towards the country's ODF dream respectively.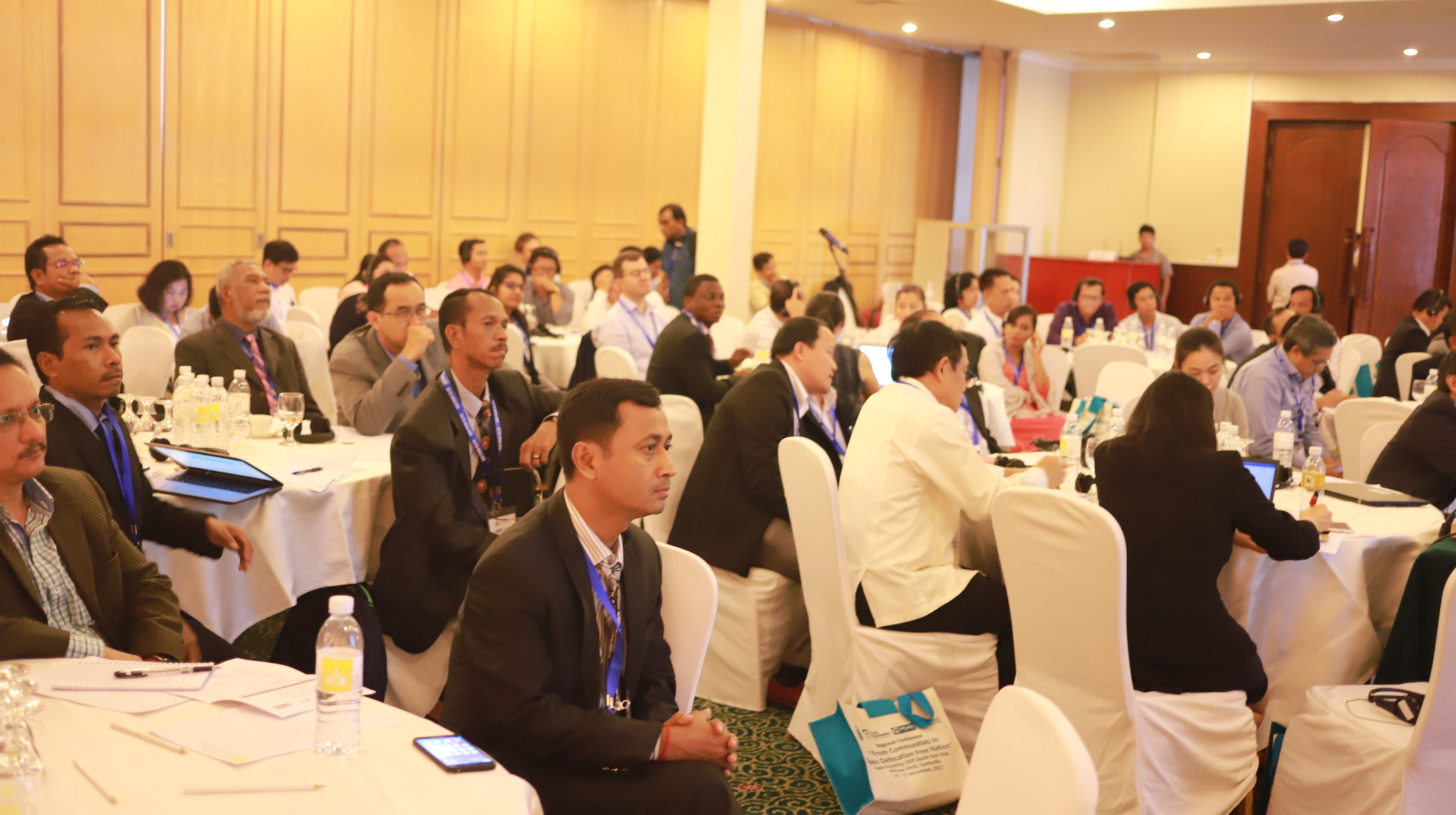 Some more photos from the conference: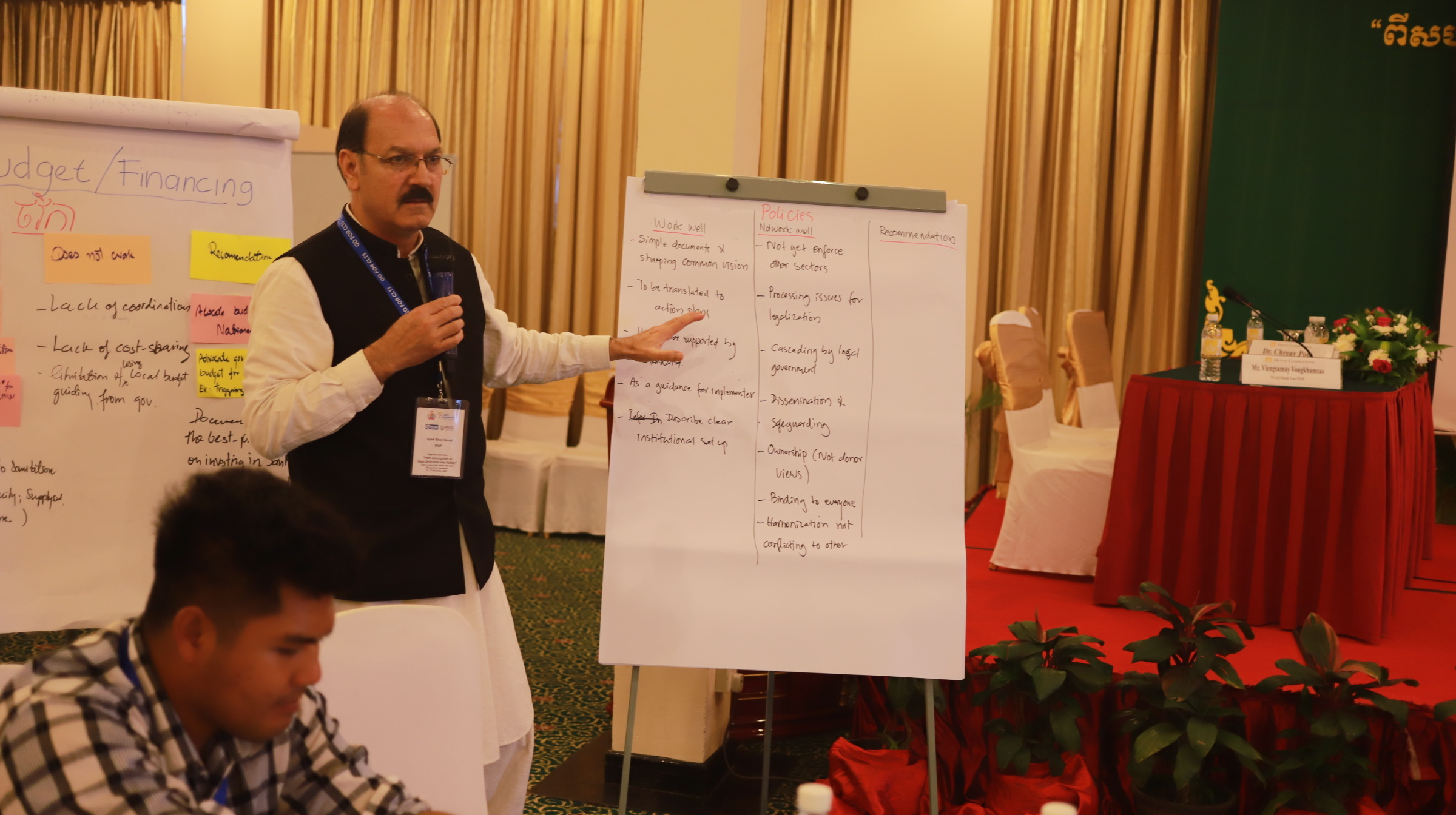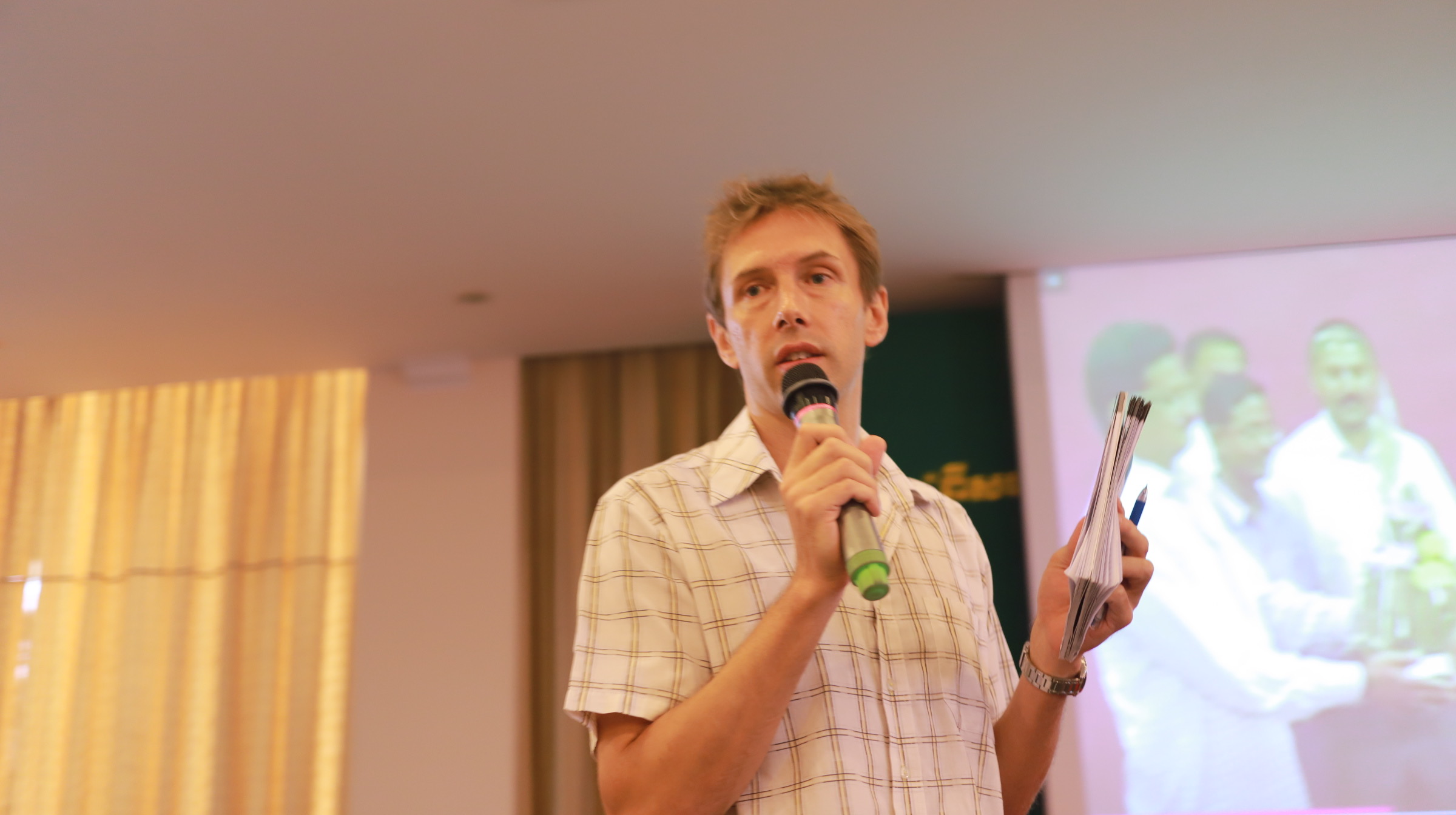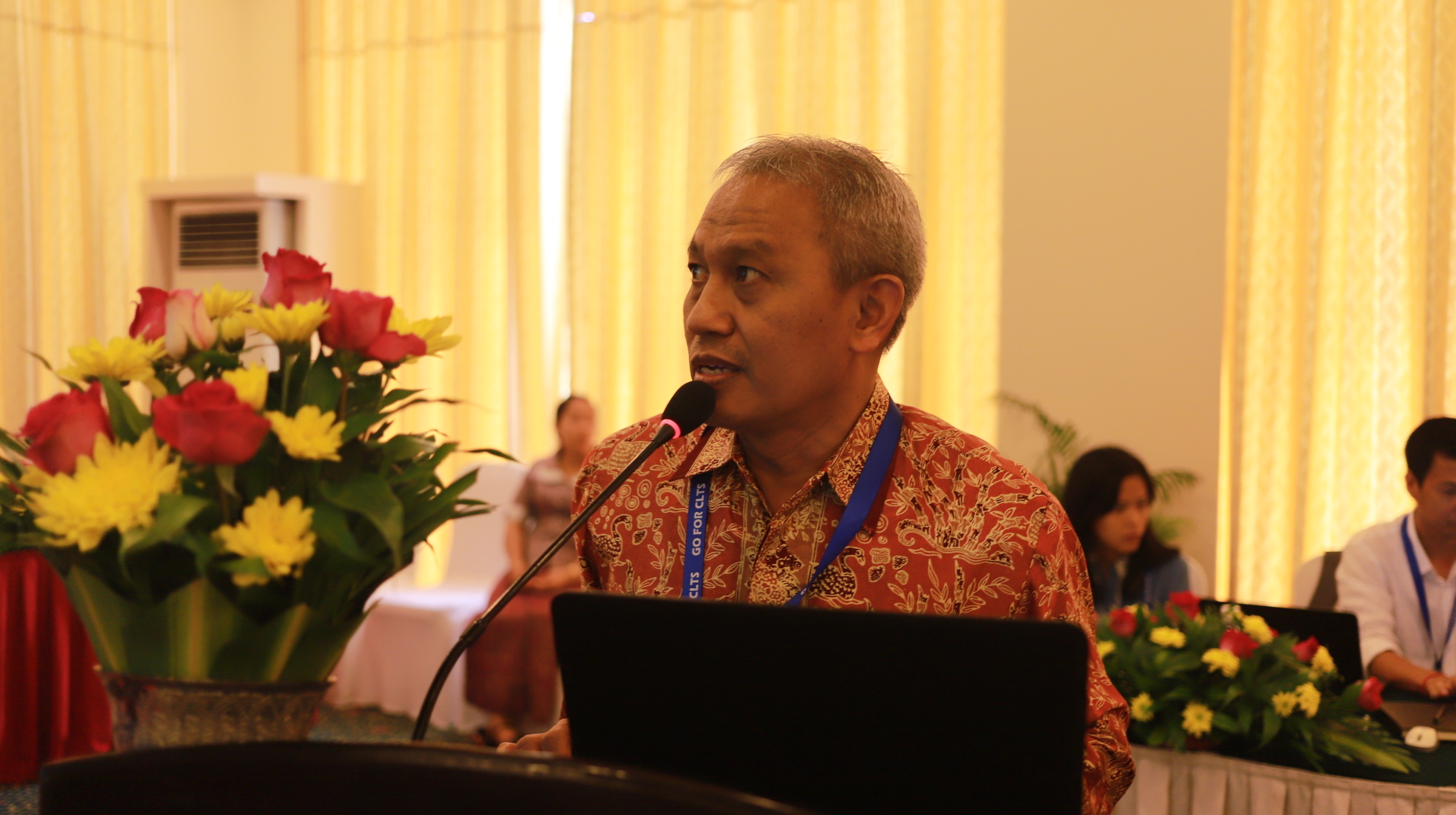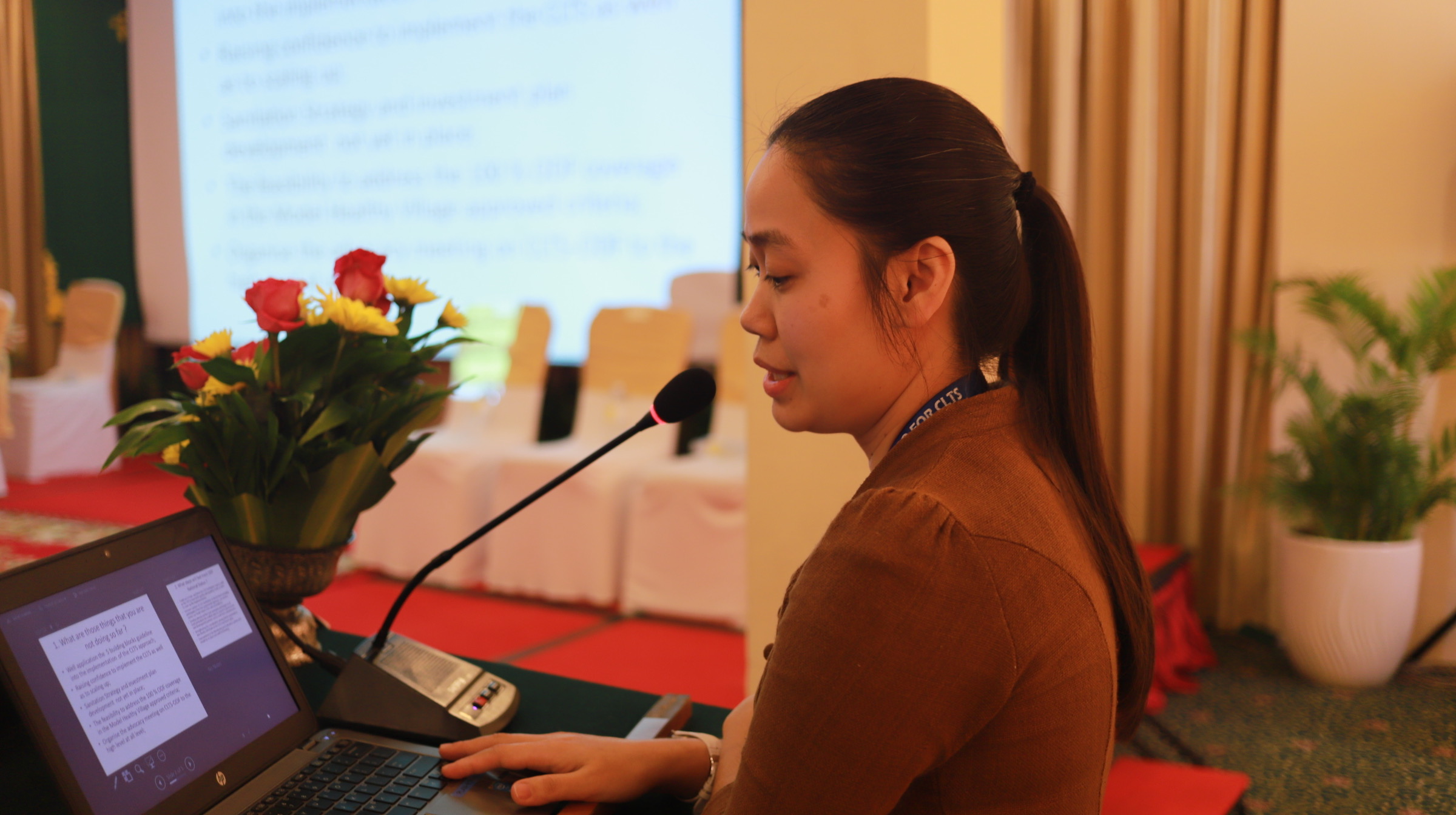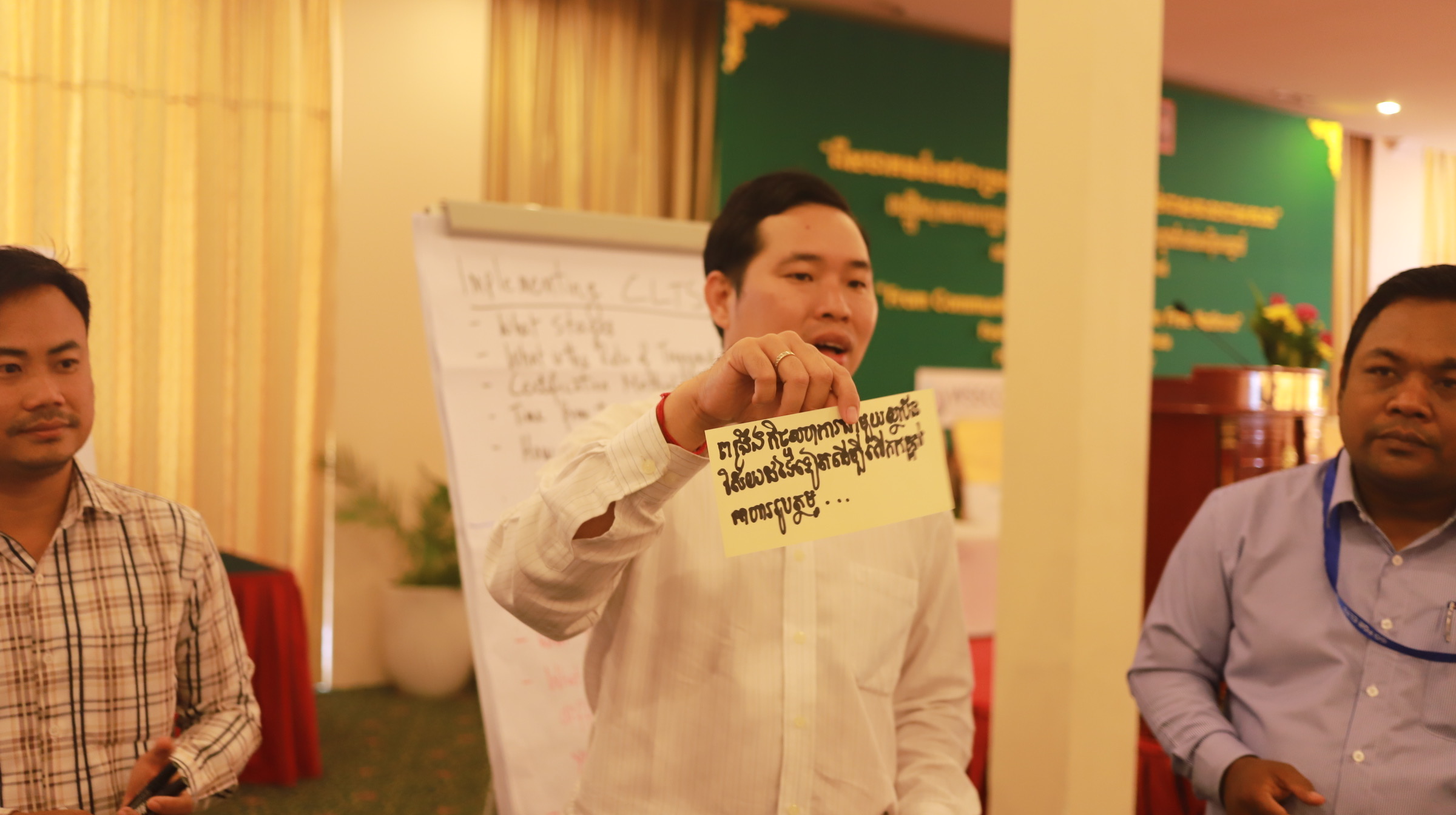 If you want to get in touch with CLTS Foundation, please write to cltsfoundation@gmail.com
Report: CLTS REGIONAL CONFERENCE REPORT-15 to17 Nov,2017, Phnom Penh