Fast Tracking an Open Defecation Free Haryana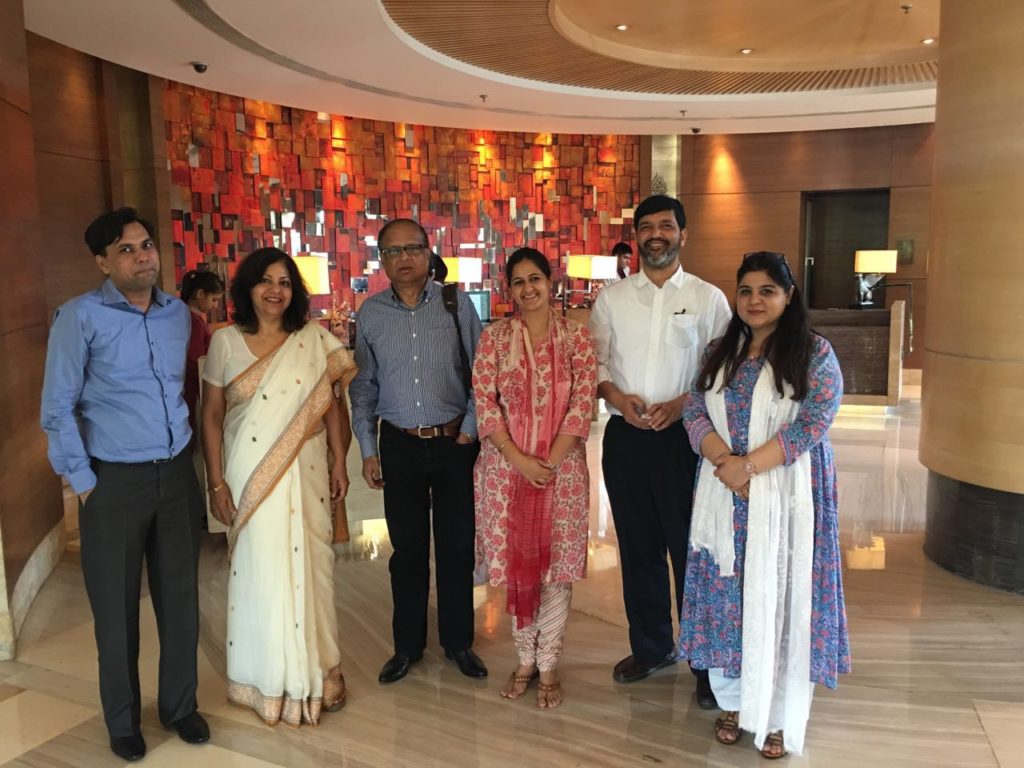 Dr. Kamal Kar was invited by the Government of Haryana and World Bank – WSP programme as a resource person for a workshop that the state organised for its senior bureaucrats including officers from the districts to prepare a pathway for improving the access to sanitation of the state to fulfill the dreams of Swachh Bharat Abhiyan campaign and make an open defecation free Haryana on 1-3 June 2016.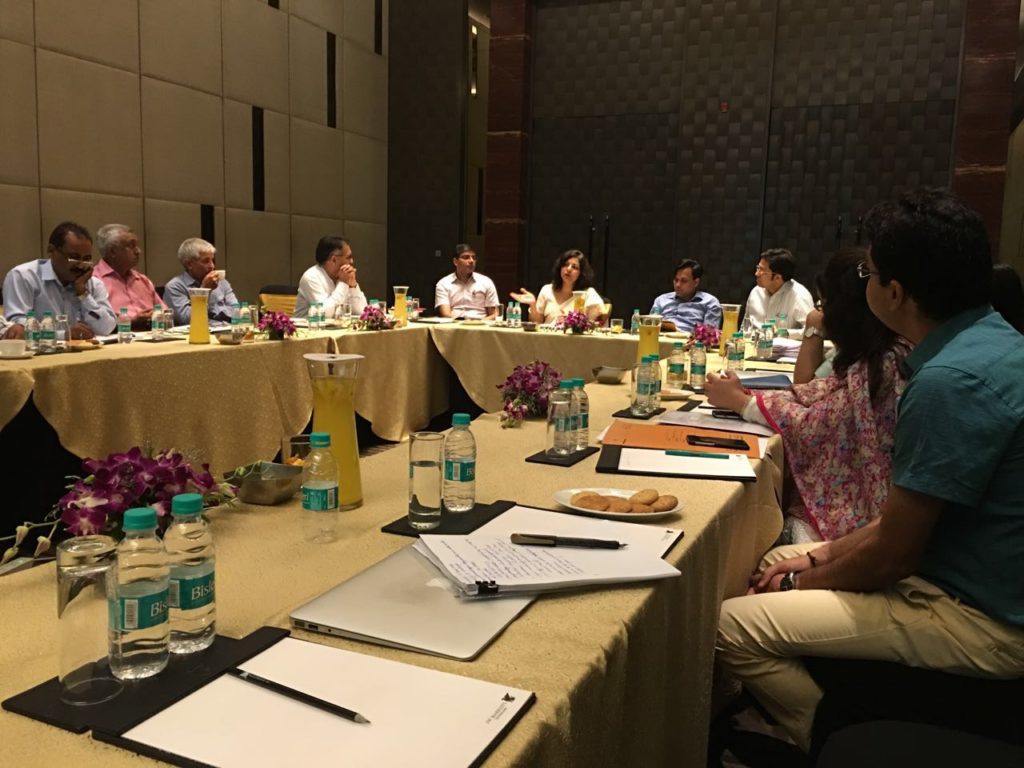 However, even though the state has a provision of individual household level toilet at more than 85 % according to an independent survey (Squat Survey 2014) it was found that 35 % of rural households have at least one member defecating in the open. The Government of Haryana took advise from Dr. Kar in fast tracking its sanitation strategy by incorporating vital elements of community-led total sanitation approach in this workshop which was attended by senior officers from all the 21 districts of Haryana.
Meetings with Govt. of Haryana
During his visit, Dr. Kar met with Ms. Navjot Sandhu, IAS, Additional Chief Secretary, Haryana Government, Mr. Ashok Meena and other senior bureaucrats of the Government of Haryana and World Bank (WSP). It needs to be mentioned here that Government of India (Ministry of Drinking Water and Sanitation) is implementing Swachh Bharat Abhiyan campaign to provide access to sanitation to all by 2019 and has recently taken a 1.5 USD Billion loan from World Bank to fast track its progress on the campaign and create an open defecation free India.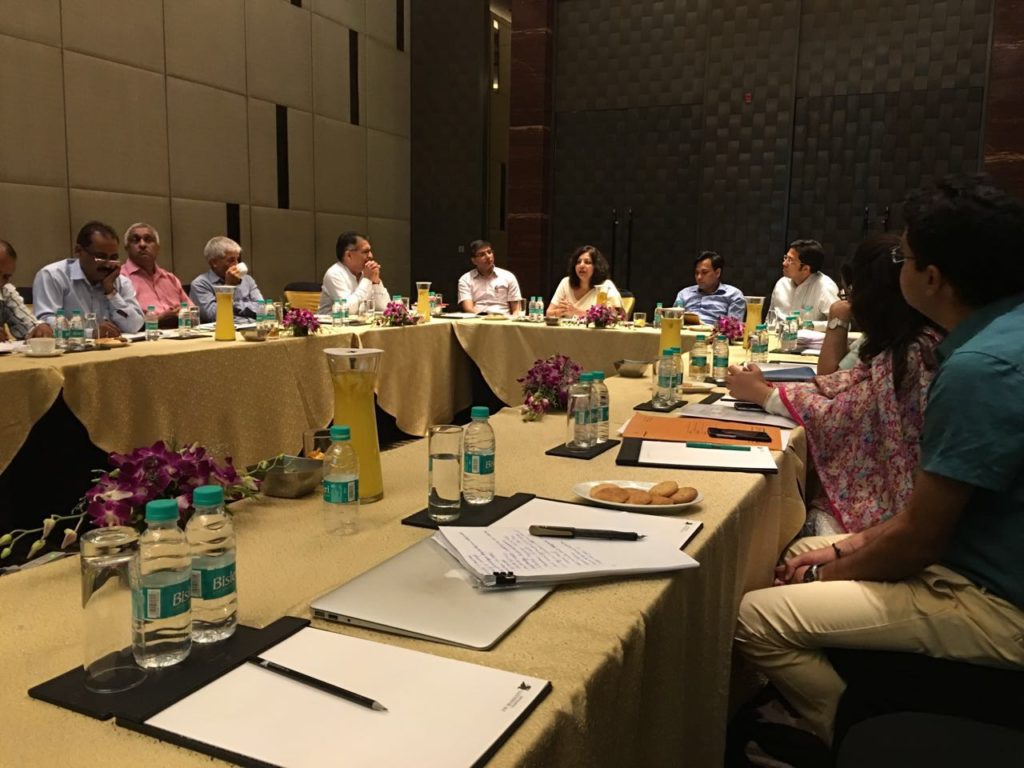 Speaking about the visit, Dr. Kar said: "I was pleased to meet the champions of CLTS in Haryana who did a splendid job back in 2005-2006 when CLTS was introduced in Haryana by Dr. Kar. These champions are Dr. Amit Agarwal, IAS, Secretary, Government of Haryana, Mr. Bikas Gupta, IAS among others who introduced community-led total sanitation in the state of Haryana." The state of Haryana was one of the first states in the country to implement CLTS as a state strategy and stopped subsidy for two years. The focus of the state was on collective behaviour change with strong emphasis on training and building a cadre of facilitators and on ground frontline soldiers for triggering behaviour change and follow up. The state is shifting its strategy and focus on elimination of open defecation at a collective level rather than toilet construction.
However the one day planned meeting with all the deputy commisisoners was called off because of unforseen circumstances related to law and order of the state. This meeting has been called off and will be rescheduled at a later date.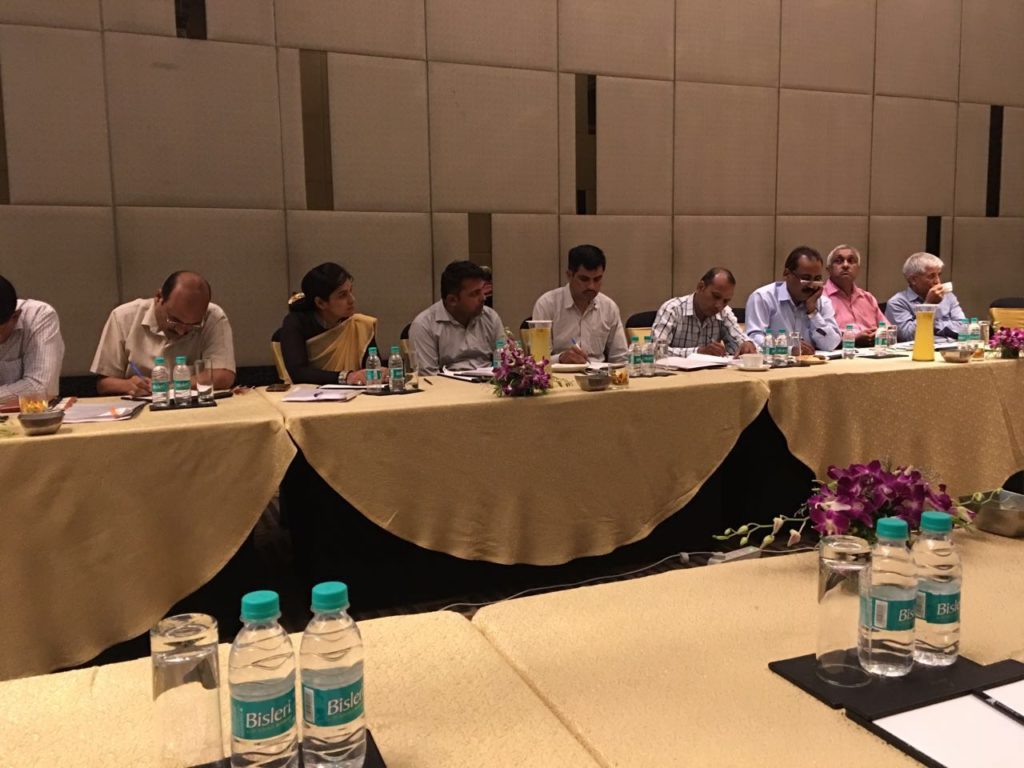 "The next day i.e. 3 June there was a state level meeting in Chandigarh where the senior officers from the government, Haryana Institute of Rural Development, Ministry of Education and many champions of CLTS participated. The meeting discussed the pros and cons of developing a more effective sanitation strategy of the state which enhances the local empowerment for sustainable sanitation improvement using community-led total sanitation," observed Dr. Kar.