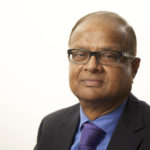 Dr. Kamal Kar (Founder Chairman)
Dr. Kamal Kar is the pioneer of
'Community Led Total Sanitation – CLTS'
approach which has successfully brought out 40 million people from the planet from the scourge of open defecation. These 40 million people are now living in Open Defecation Free (ODF) environment due to the roll out of CLTS approach as part of their respective country's national sanitation policy.
He captured the imagination of the global sanitation sector when he pioneered the CLTS approach in Bangladesh in 1999-2000. This approach has now been rolling out in more than 70 countries of the planet.
---
Deepak Sanan ( Member, Management Committee)
Mr. Deepak Sanan is a retired civil servant who has spent 35 years in the Himachal Pradesh cadre of the Indian Administrative Service. Amongst his many postings, his tenure as Secretary, Rural Development in the state was the most significant. He was associated with a transformative no subsidy policy change to introduce CLTS in Himachal Pradesh. This led to a dramatic improvement in the rural sanitation situation of the state. He also served as India Country Team Leader in the WSP- SA of the World Bank from 2005 to 2007. He has been part of the Management Committee of the Foundation since 2009. Apart from being involved with advocacy and capacity building for CLTS in India and abroad, he has written widely on this and other related issues of public policy.
---
Dipankar Datta ( Member, Management Committee)
Mr Dipankar Datta is an international development professional and aid worker. He started his career in 1995 with Proshika – A Centre for Human Development. In late 1997 he joined Concern and most recently, he served as Assistant Country Director and Country Director in Kenya and India respectively with Concern Worldwide. He was appointed as Trocaire's Country Director for India in February 2013. He has a long-standing interest in livelihoods security of the extremely poor with a special focus on governance.
---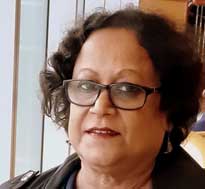 Swati Kar (Trustee), Member, Management Committee
Ms Swati Kar is a post graduate in Sanskrit from the University of Calcutta. She has over 20 years of experience in rural development with a special interest in the cultural aspects of tribal rural Bengal. She has translated many books and articles including the Handbook on Community-Led Total Sanitation into Bengali for the benefit of the vernacular readers in India and Bangladesh. She has been associated with the journey of the CLTS approach since its inception in Bangladesh in 2000.
---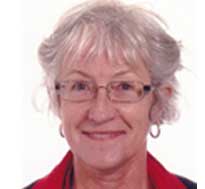 Theresa McDonnell Friström ( Member, Management Committee)
Holds an M.Sc. (Econ) from Swansea University, Wales; and Diplomas in Social Policy and Administration (Swansea University), Human Resource Management (IMI/Trinity College Dublin), and Disaster Management (Dhaka University, Bangladesh). She researched Social Performance Management in Microfinance at University College Dublin (UCD) and studied Swedish at Lund University.She has also co-hosted CLTS Workshops in participatory skills and tools with Dr. Kamal Kar in Uganda (1996-98), Cambodia (2002-2005), Ethiopia (2006-2008)
---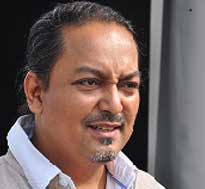 Anindya Paul (Trustee), Member, Management Committee
Mr Anindya Paul has extensive experience in advertising and marketing working with traditional and innovative media in India. He is the Director, Planning & Creative of the prestigious communication agency TCP Advertising in Kolkata, working with clients across central ministries, PSUs and corporate brands.