Community-led Total Sanitation: Triggering Session in Beniou village in Burkina Faso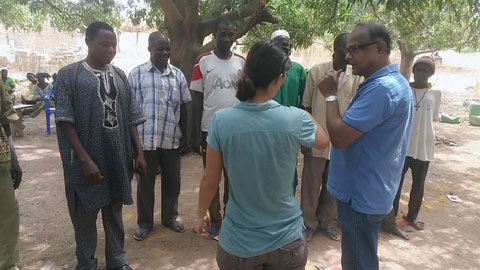 Burkina Faso has made the least progress in sanitation during the MDG period in spite of the fact that most of its neighbouring countries made remarkable progress during the later part of MDG. In Burkina Faso, 75% of the rural population still defecate in the open. The incidence of diarrhoea and child mortality rate of Burkina Faso is alarming. However, Burkina Faso still remains the only country in the Western and Central Africa region that has been providing household sanitation subsidy and also has not institutionalized CLTS in its national sanitation policy.
Almost 24 countries of Western and Central Africa, have institutionalized CLTS with no hardware household toilet subsidy as a non-negotiable principle into their national sanitation policy. The achievements in terms of sanitation outcome have been remarkable in these countries.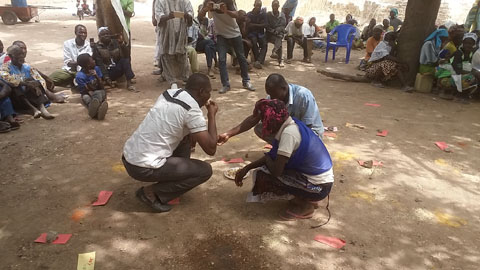 Realizing the lack of an enabling environment in scaling up of CLTS in Burkina, major actors of sanitation including UNICEF in Burkina have been trying to influence the government policy to move beyond the subsidy approach and to adopt community empowerment approach of CLTS.
However, Burkina Faso is one of the last countries in the region to adopt the no subsidy strategy in the government policy and to become open defecation free (ODF). Recently, CLTS Foundation was invited by the Government of Burkina Faso and UNICEF Burkina to organize and facilitate a two days institutional triggering workshop on CLTS with the senior ministers, policy and decision makers and heads of national and international organizations in Ouagadougou. Dr. Kamal Kar led the triggering workshop with colleagues from CLTS Foundation, UNICEF WCARO, and Burkina Faso.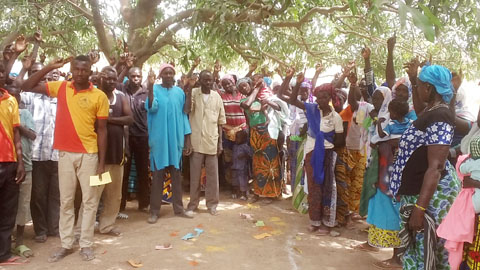 Recently, Dr. Kamal Kar visited Beniou village on the invitation of the United Nations Children's Fund (UNICEF) in the province of Sissili. On Saturday, February 4, 2017, he facilitated and witnessed the triggering session for ending open defecation in Burkina Faso. During the triggering session, Dr. Kamal Kar has mentioned that the communities should no longer wait for years for state subsidy by continuing to eat their poo. He is absolutely assured and convinced that the people of Burkina Faso can take control of the alarming situation and stop open defecation.
The CLTS triggering session got featured in an esteem news portal of Burkina Faso, lefaso.net. Though it is in French but is indeed a good and informative read.
The article was originally published here in French: http://lefaso.net/spip.php?article75656