Beyond Just CLTS, Bangladesh (Part 2): Fostering Enterprise and Innovation
2007
Indigo – a natural dye (Indigo is derived from a plant species Indigoferra tinctoria) was re discovered at the time when Kantha became a contemporary product of the artisans' group in Rajendrapur. I was asked to explore the opportunity in Indigo in order to add value as natural dyed fabrics in producing quilt in the revival process. I then started a small experiment on this but I initially failed. Then I repeated two – three times again but could not do anything to extract Indigo. Considering my eagerness on this issue, project management arranged a training for me on Indigo extraction in India where I worked for couple of weeks and finally learnt indigo extraction.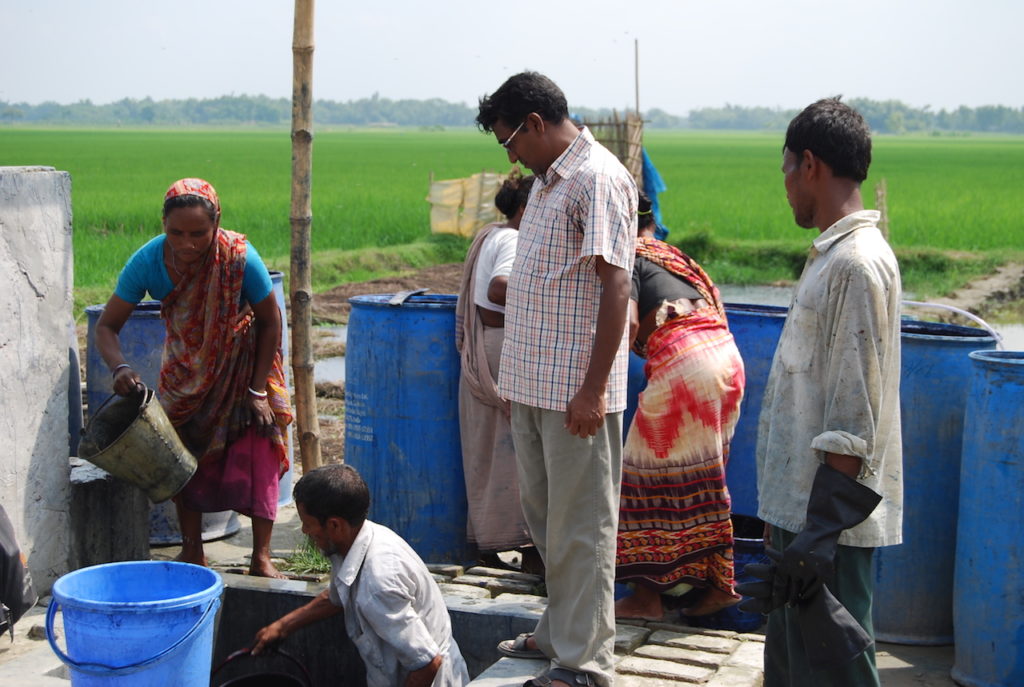 There was a massive indigo cultivation that took place in most of the open defecation ground, road side, fellow land because of this indigo revolution. NLs & other group members leased in land from local UP Chairman (Union Parishad – UP under Local Government) and better off people. Men usually prepared land and sown seed and women looked after and nursing the plant, proved irrigation and women all together and started cultivation of indigo which created an environment to get involved in economic opportunities. I had a previous knowledge on tea extraction procedure in UK based organization which helped me to understand the overall phenomena of indigo extraction and production in last 3-4 years. This is an extremely labor intensive process to produce dye stuff from extraction to finished product. All group members organized themselves and started indigo production. Community people, NLs and other artisan took lease 20 kilometer long road side land from Chairman of local government (Union Parishad Chairman) to plant indigo and indigo seed production.
Indigo extraction and production is a big and remarkable momentum in my professional life that has really given opportunity to those who built "solidarity and confidence" to stop open defecation and reduce poverty in their life. I had to spend a considerable time for indigo extraction and product plant in order to maximize production and quality as well as purity percentages compare with other international market. I finally successfully manufactured the desired quantities of indigo (1000 kg per season-3 months production) and used the effluent and other bi products such as compost, for rice and vegetable production in the communities in OD ground and fellow land. 
2008: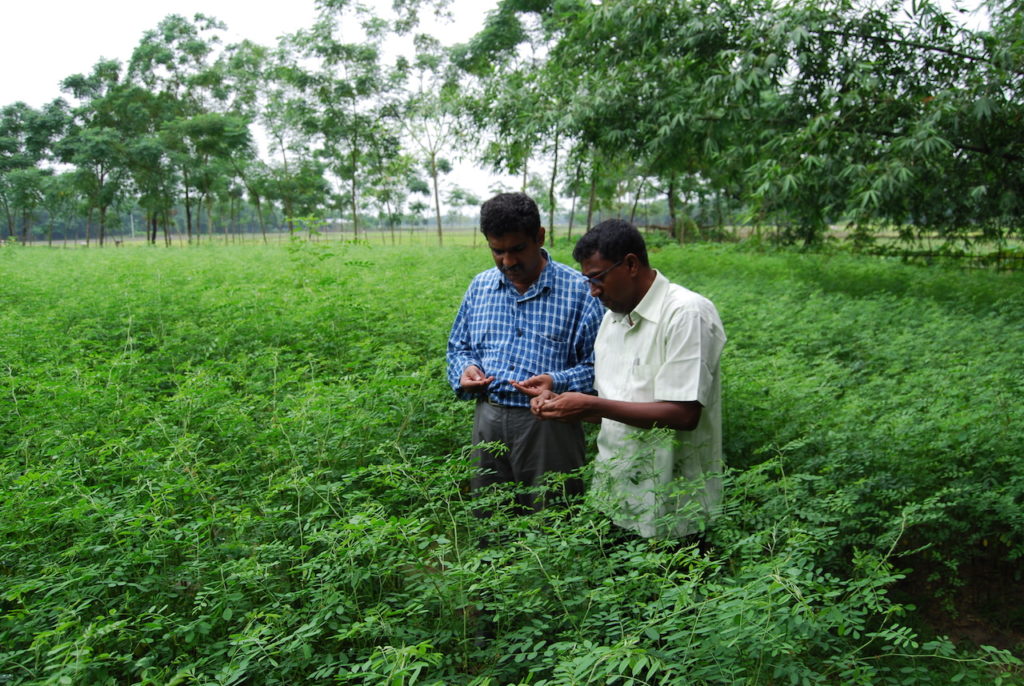 When indigo plant was set up there was a movement to scale up these initiatives as institutions and enterprise. Once this was agreed by all NLs and artisans, I started to organize them and did number of formalities for developing organization. Primarily it was decided that name would be Nijera Cottage and Village Industries (NCVI). To develop this organization we had to complete all formalities with a board of directors selected from the artisans group. Artisans were recognized as owners of the organization, while their identities are still as workers. It was established as artisan's owned social enterprise which was registered in Department of Stock Exchange in Bangladesh government. It was the first time for me to take responsibility bring a team of 7 members consisting of artisans and project staff to participate in a fair trade (Dastkar)-Delhi. We were able to exhibit out contemporary quilts, scarf and other fashionable fabrics to international experts, buyer and local communities. We recognized there was extraordinary indigo dyed stitched/quilted stuff in the sub continent. NCVI's earnings from that fair was approximately USD 12000 as the first income for this organization.
Apurba Deb Roy is Community Development Specialist, CARE Bangladesh.
This is the second blog in a three – part series on 'Beyond Just CLTS – Bangladesh' by the author.