Afghanistan hosted its first ever international conference on sanitation – AFCOSAN 1 – with a call to scaling up sanitation progress and end open defecation in the country through community-led total sanitation by 2025 (five years before the end of SDG deadline of 2030).
1st AFCOSAN: Better Sanitation for All through CLTS
Her Excellency Rula Ghani, the First Lady, while speaking at the inauguration of AFCOSAN on 22 November said that sanitation and drinking water were the top priorities of the Afghan government."Sanitation is a key driver for our government. It has to be scaled up for the better health of our children and women. Unfortunately, the lack of clean toilets in schools is a concern. I hope the discussions from AFCOSAN will help in finding solutions," she said.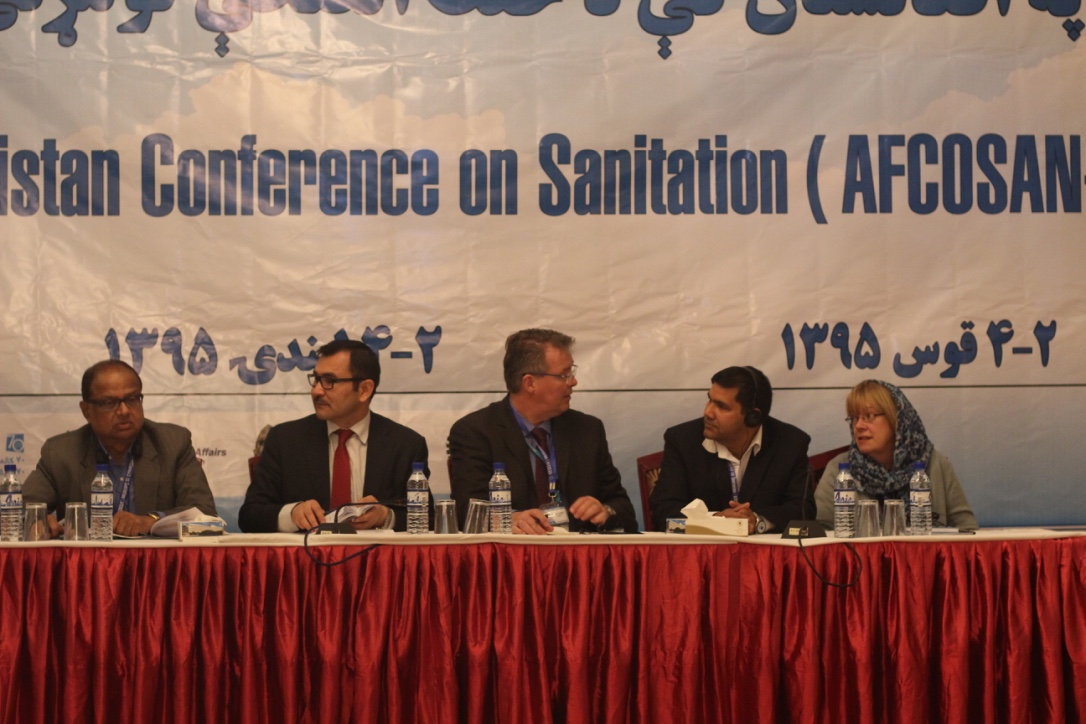 The Minister of Rural Rehabilitation and Development (MRRD), H.E. Engineer Nasir Ahmad Durrani said: "According to the latest Afghan Living Conditions Survey (ALCS) of 2014, 81 percent of the Afghan population use some kind of toilets. This is a higher proportion than some of our neighbors. Yet, 19 percent of the population still practices open defecation. WHO and UNICEF estimated that since 2001, over five million Afghans gained access to an improved sanitation facility and that the number of people practicing open defecation fell by 1.6 million, to around 4.5 million people today".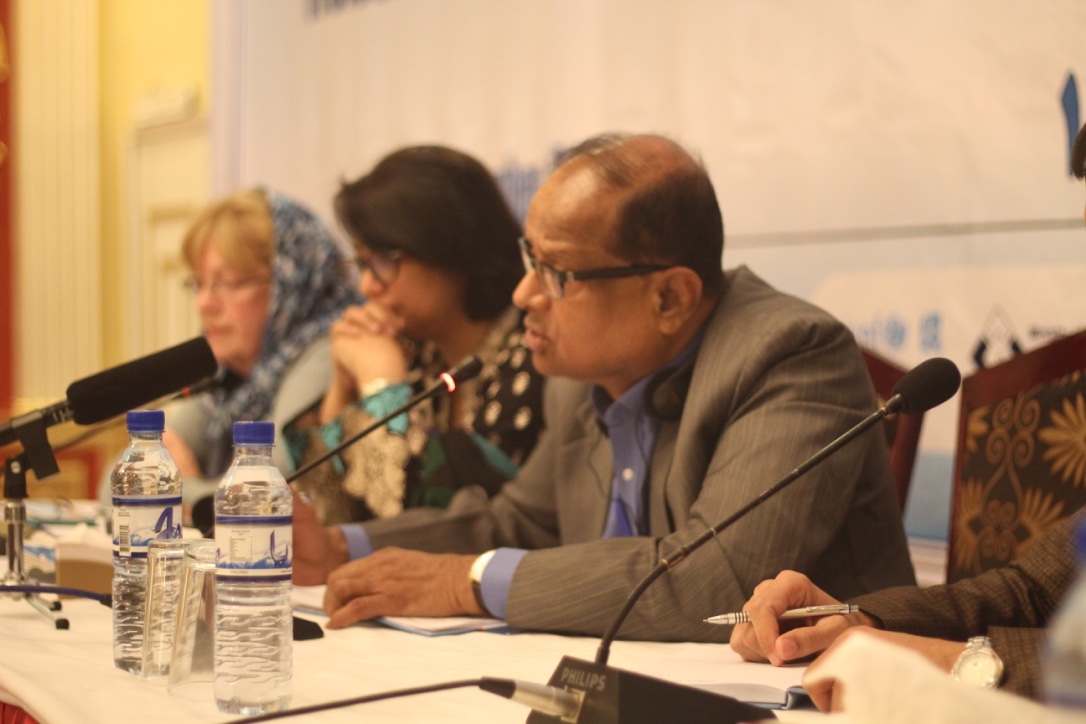 AFCOSAN I was hosted by the Govt. of Afghanistan and UNICEF from 22-25 November with a declaration to include community-led total sanitation in the country's Citizen Charter and eliminate open defecation throughout the country in a phased manner by 2025.
CLTS Foundation was the only Indian representative from South Asia at AFCOSAN. Dr. Kamal Kar, Chairman, CLTS Foundation who was the only high level delegate from India invited by UNICEF (the co-host of the conference) made a promising speech and engaged with the Minister for Rural Development and Deputy Minister for Rural Development saying that Afghanistan has immense potential of becoming the first Open Defecation Free country in South Asia after Bangladesh during the SDG period if it maintains to abide by the fundamental principles of CLTS.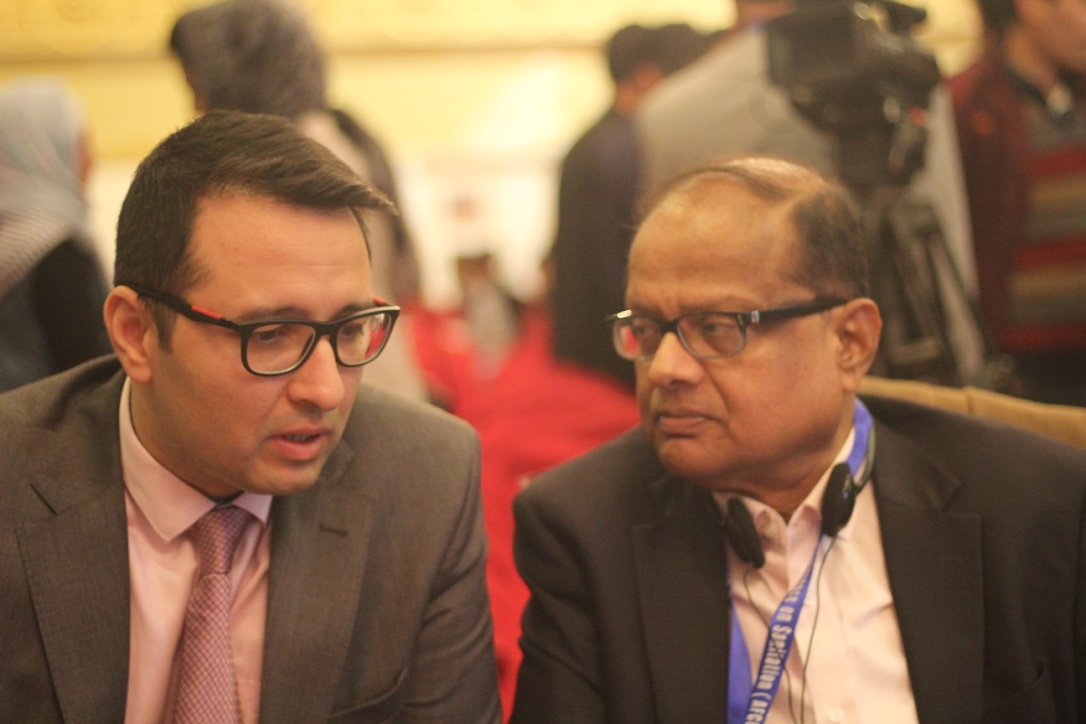 On the challenges of scaling up CLTS in Afghanistan, Dr Kar shared his experience from working in several other Asian and African countries.
He said: "I think it's a very promising start. This is my first visit to Afghanistan. However, CLTS was first introduced in this country in 2007 through my trainers from Pakistan whom I had trained in the North Western Province in the last decade. Afghan context CLTS is promising but they have the ensure that the core fundamentals of CLTS are intact and not sidelined."
Dr. Kar further added: "In inaccessible provinces of Afghanistan, we have to transform the villages into learning laboratories and identify the local natural leaders and community consultants. We can learn this from Bangladesh – another Muslim country which has transformed itself as an ODF country through CLTS. We have to identify the natural leaders from the villages and train them to trigger neighbouring villages which we have seen in countries such as Cambodia and Ghana. The natural leaders and community consultants will also need to be rewarded for exceptional community level work and the government can think of inducting the best ones into the government rank and order. The local clergy and chiefdoms as we have seen in Bangladesh, Indonesia and Zambia has to be triggered to influence a wider critical mass for behaviour change of local communities."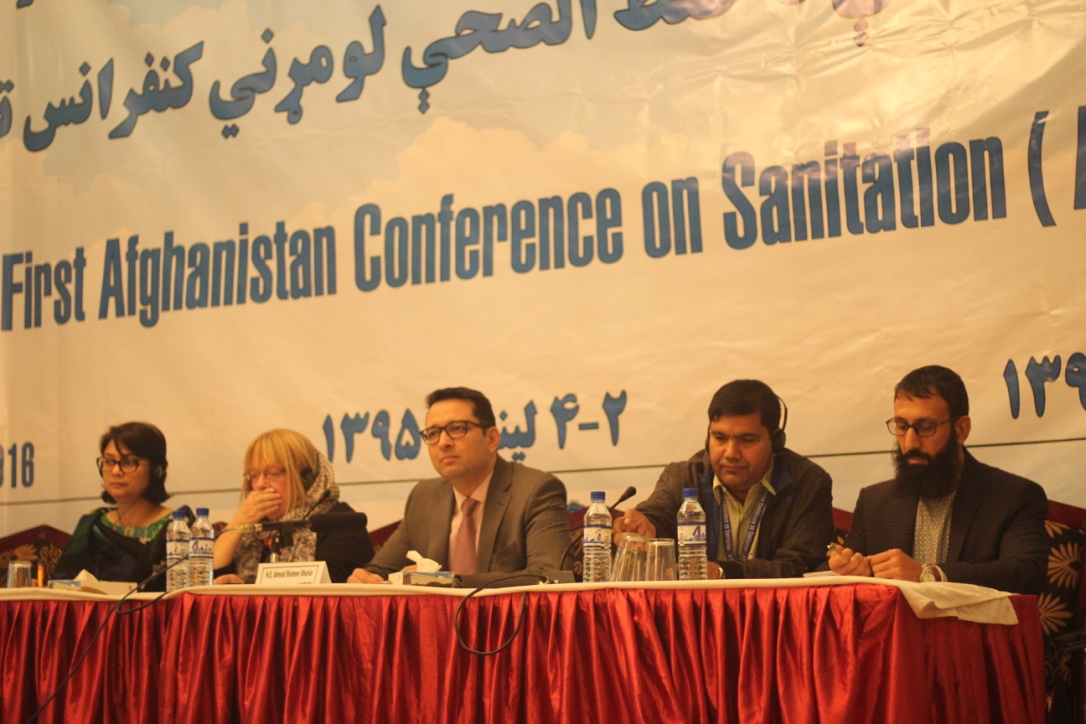 Mr. Durrani observed: "Our aim is to make the country ODF by 2025 and we will continue to practice Afghanistan Led CLTS. We will improvise on our best practices on sanitation. MRRD has been trying to reduce the practice of open defecation in rural areas and also make people aware of good hygiene practices. Govt. has included sanitation in the Citizen Charter and it aims to increase the access of sanitation coverage by 2025. We are committed to international agreements such as SACOSAN and national policies."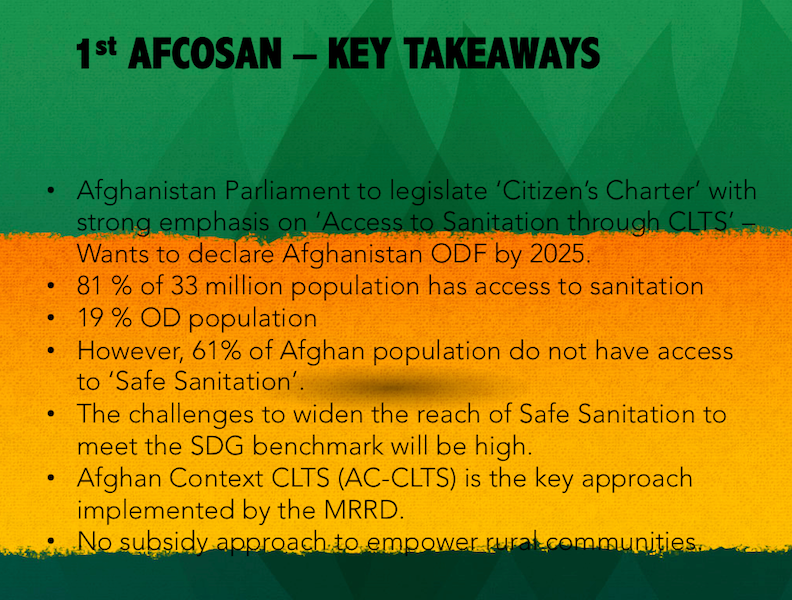 Adele Khodr, UNICEF Representative, Afghanistan said that 5 million people in the country do not have access to toilets i.e. 19 % of the country's 33 million population. "I wish the WASH partners and ministers will scale up CLTS in the coming days. We are committed to WASH in Schools and public centers," she said.
Word and Photography credits: Amit Sengupta/CLTS Foundation. This news is filed from Kabul and based on the writer's participation in AFCOSAN.